You are here
VELUX EDN UK04 0000 Single Slate Flashing Recessed Installation 1340 x 980mm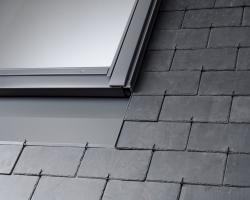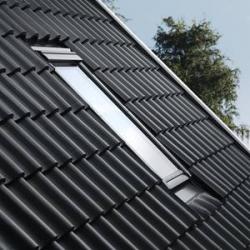 CLICK & COLLECT ONLY
VELUX EDN UK04 0000 Single Slate Flashing Recessed Installation 1340 x 980mm
Velux flashing kits are designed to integrate your VELUX roof window perfectly into the roofing material, ensuring that your window is completely weathertight, whatever the conditions.
Recessed installation offer a more sleek streamlined appearance, sitting 40mm deeper in the roof structure. Recessend installations also offer greater energy efficiency, and when installed with the appropriate VELUX insulation collar actually offer a lower certified u-value, saving energy and providing architects with greater desing flexiblity.
EDN Flashing
- for recessed installation into slate up to 8mm thick
- not suitable for interlocking slate
- suitable for 20° - 90° roof pitches
* Please note, the structural opening size required for your window will differ depending on which flashing kit is used, remember to consult the instruction manual supplied with your flashing prior to setting out the roof for installation.